Vern at A Helping Hand
Grateful, Thankful and Blessed


NOVEMBER22
As Thanksgiving approaches, we are reminded to count our blessings and remember all that we should be thankful for. However for the elderly population, Thanksgiving and the upcoming holiday season can be a difficult time.
Many seniors may feel lonely and can be reminded of people they may have lost in the past. The lack of family get-togethers, an inability to get around, or the feeling that they cannot fully participate in holiday functions can lead to depression and isolation. Commonly known as the holiday blues, elderly depression during the holidays affects seniors around the world, and most often on holidays such as Thanksgiving and Christmas or Hanukkah.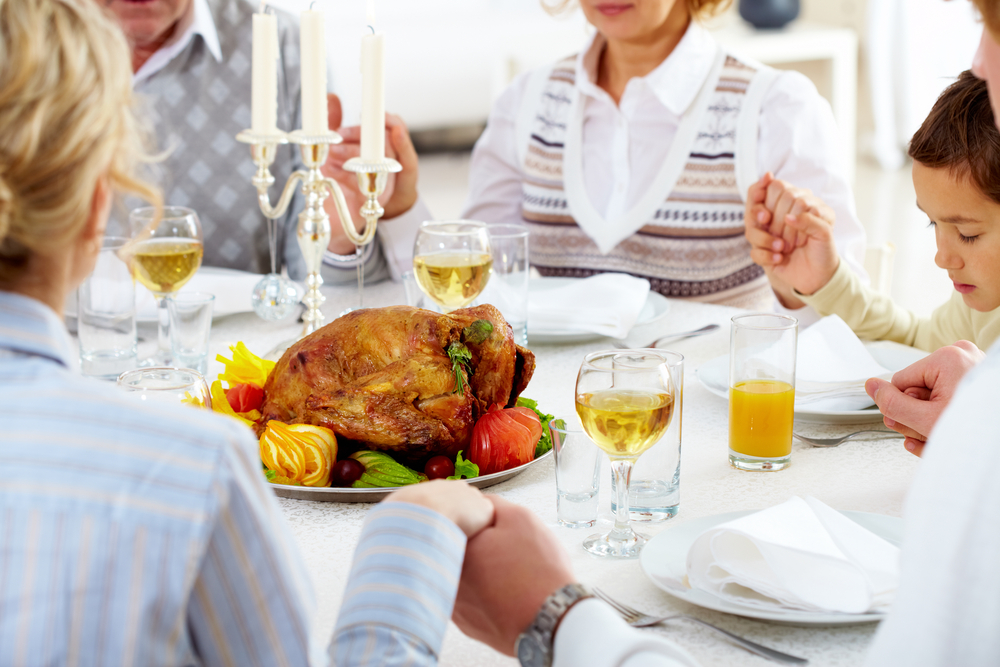 Physical and Emotional Effects of the Holidays on Seniors and Their Families:
Studies have shown that feelings of loneliness come with health consequences, and interaction with others is crucial to positive emotional health in the elderly population. The sadness associated with feelings of isolation around the holiday season can become more pronounced, given that the emphasis is on celebrating with friends and families.
Additionally, as caregiver to an elderly loved one, you may feel overwhelmed by the stress of holiday planning, in addition to the regular caregiving routines you face daily. Keep the time spent together enjoyable by accepting help from other family members when you can. You may be under a lot of stress in preparing for the holidays while taking care of aging loved ones. Accepting help in caring for your loved one during the holidays can help the celebrations run smoothly and will allow you to enjoy the holiday as well.
Feelings of loneliness are not limited to people living in isolation, either. Anyone can be alone or feel lonely, even seniors living in a flourishing community. Senior centers are experts in the area of loneliness amongst their clients. They pay close attention to those who may be suffering from these feelings this time of the year. They host extra activities such as caroling and holiday parties, and perhaps even do a gift exchange. Social workers and staff are also diligent about noticing mood changes.
In the event that you cannot spend the actual Thanksgiving holiday with your loved ones (for example, if you live long distances apart or have a job that doesn't allow it), you can try to make sure to have other family and friends who live close by visit or include your elderly relatives in their gatherings. A simple phone call to wish them a Happy Thanksgiving will mean so much.   For seniors, conversation on a regular basis is important, not just on Thanksgiving or other holidays.
For everyone, it's important not to let stress ruin the holidays for you or your loved one, and equally important to raise awareness about loneliness among the elderly during this time of year.
Luckily, there are ways you can make Thanksgiving a happy holiday for everyone, including the elderly members of your family.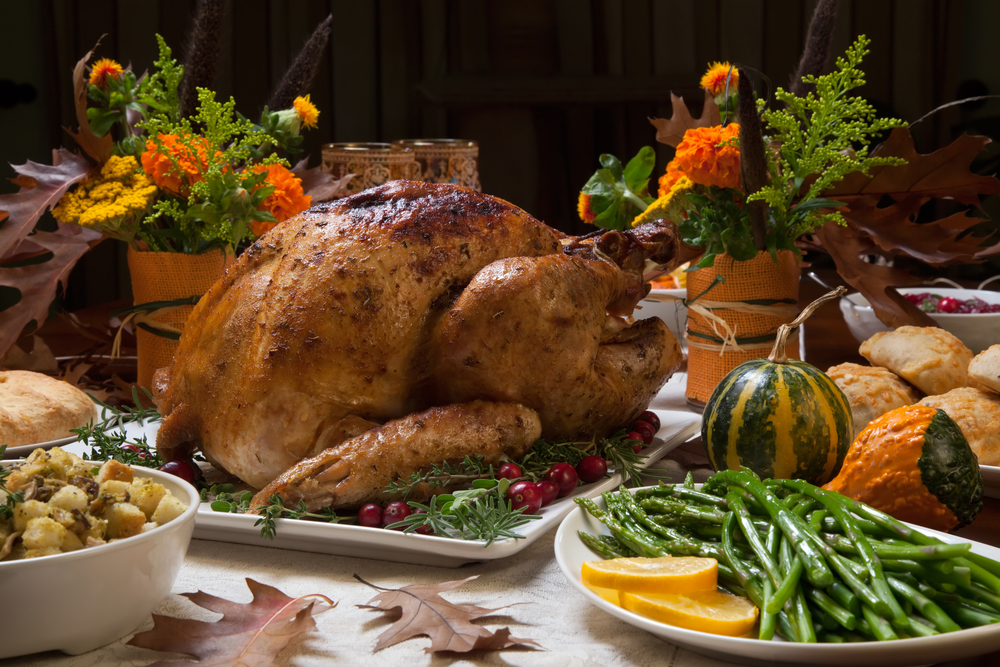 Simple Ways To Celebrate Thanksgiving With Your Elderly Loved Ones:
Discover ways to include older relatives in festivities, by modifying the celebration! For example; for those who have more difficulty getting around, consider hiring a home health aide to transport and assist your loved one to a family event.If your loved one is unable to come to your celebration, consider bringing a small celebration to your loved one's Assisted Living Facility (perhaps enjoy the facility's holiday meal together by bringing a special family receipe to share with the senior community.)Talk about memories with your loved ones. Something as simple as going through and organizing old photos can be helpful and reassuring to the elderly.Simplify routines and modify traditions to reduce stress and accommodate those relatives with special physical needs.Be conscious of potential difficulties with a holiday if your loved one has any physical or mental limitations. Would your loved one living with dementia be overwhelmed and anxious at the large gathering? If so, plan accordingly.Determine what traditions may be most important to loved ones, and then figure out how to either continue those traditions or modify them into new ways.Feeling a part of the holiday season is important to your elderly loved ones. Offer to help by shopping, running errands, picking up gifts and mailing packages or cards. Assist with gift wrapping, preparing packages and making them feel included in the usual holiday festivities.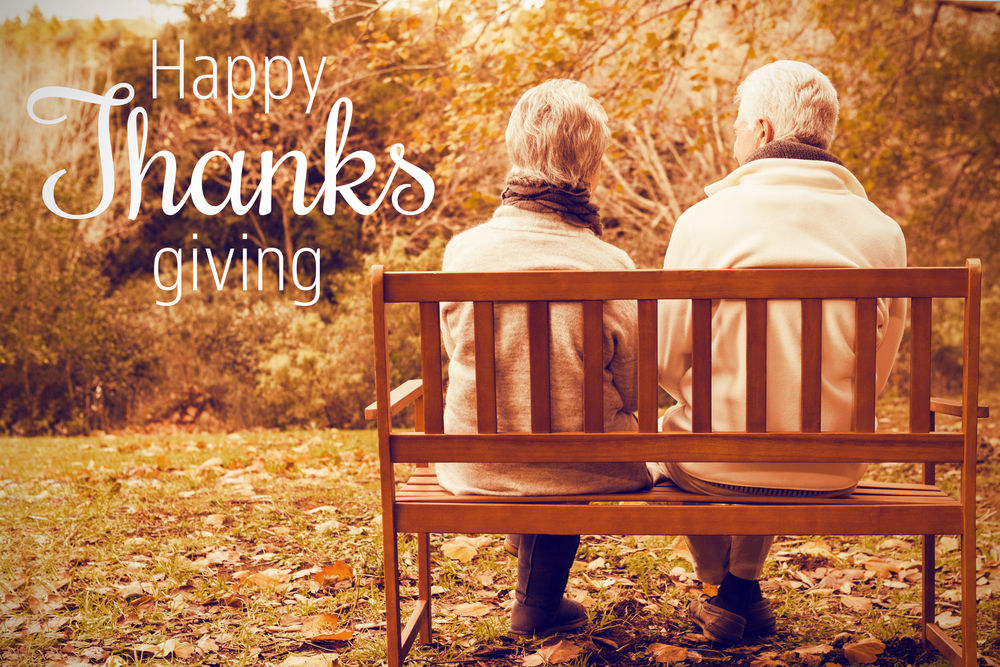 Above All Else: Be Thankful
However you are able to celebrate Thanksgiving with your elderly loved ones, remember to be thankful and enjoy this special time together. Thanksgiving is a very special holiday, and there is no need it should bring any unnecessary stress on either the family caregiver or your elderly loved one.
The perfectly set table, and the huge meal, really is secondary: The most important thing you can do with a senior to make them feel loved and included this season by spending time with them. Look at family photos; visit with special gifts from the younger relatives or grandkids. Watch home videos or movies, listen to seasonal music, and play games together.
Regardless of what you decide to do together, any time you share is a precious gift.